NI-8 8 Channel Data Logger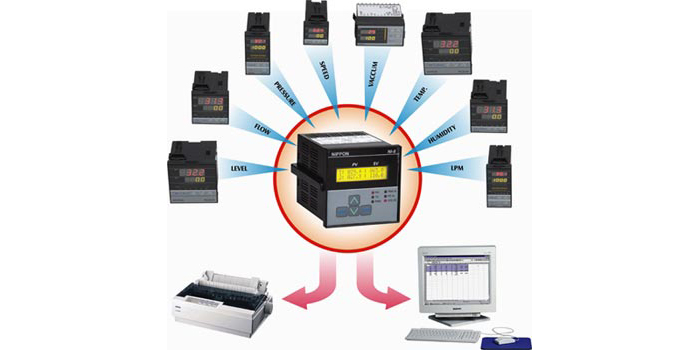 Micro-Processor Based Data Logger works with upto 8 Nos. of Nippon PID controller using MODBUS RTU protocol as control room monitor using 2 line 16 character back-lit LCD with scanning facility to display PV / SV reading & store Data with RTC, 8 such unit can be connected to have upo 64 channel Data gathering.
Unit can store 1600 Data for computer download + 1600 data for direct printout on 80 colomn Dot Matrix printer per channel, Header - Footer / logging time / set-point of PID is programmable through computer.
Front Panel have LED indication for communication, status, printer memory full, computer memory full.
Programming of paper length / Nos. of line, Nos. of unit connected can be done from front panel key switches.
Unit is available with software / power supply & printer cable as a standard accessories.
Envada Log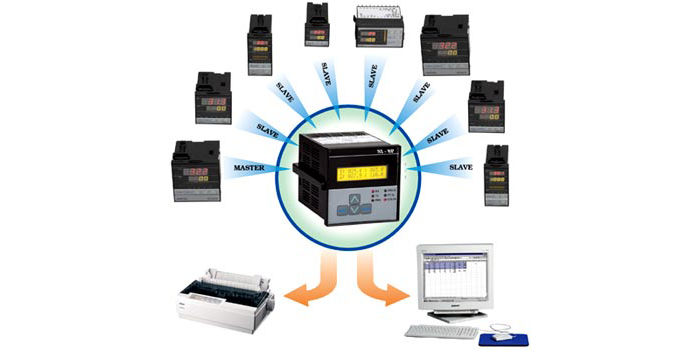 Micro-Processor Based Data Logger low cost alternate for paper less recorder wing data logger envadalog with envada scanner En 6000 B6-series 8 Ch. or 16 Ch. All Data will be recorded with R.T.C.
Unit will store 850 Data log per channel for computer & 850 Data log per printer.
Printer can be directly connected with programmable print interval for on-line printing, or stored data can be printed giving date / time printer header/footer/page length etc. is programmable with front panel switch.
Unit have built in real time clock which can be synchronized with computer clock or can be run independantly - battery life is 3-5 years & replacable type.
NI-8P Profile Generator / Data Logger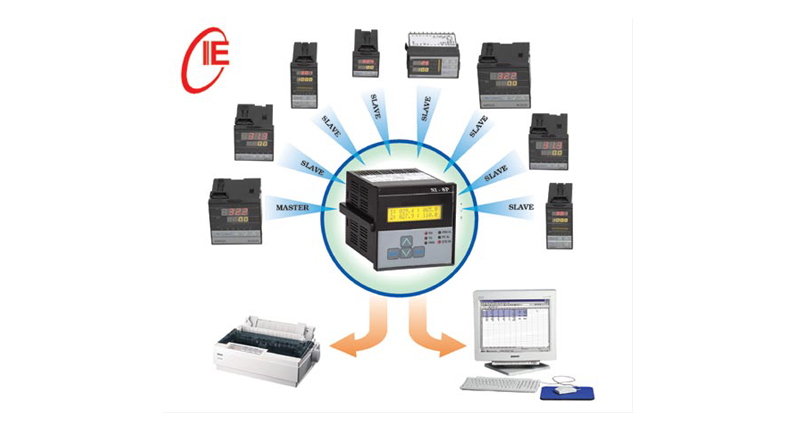 Micro-Processor Based Profile Generator with Data Logger up to 8 unit can be connected using (1 Master Profile + 7 Slave Units) MODBUS - RTU communication unit have 2 line 16 Character Back-lit LCD to monitor on-line data & scanning mode showing SV/PV.
Unit can store 1000 data per unit for Computer and 1000 data for printer (80 Column) printer header / footer, engg. Unit log time interval etc. are programmable by front panel & PC.
Unit is having built in RTC which can be synchronized with Computter System clock if required by Software supplied wih Unit.
Unit is ideal for hot runner system, multizone furnace control etc.