Thyristor Power Regulator WS Series
Feature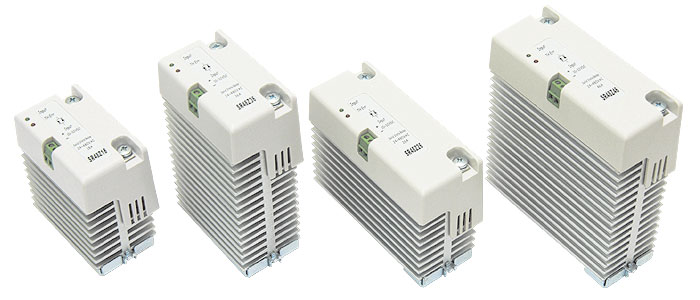 The compact design of S series needs no auxiliary power source and comes in simple wring so that it can be controlled by just 4-20mA input.
Unique design that incorporates fixing by DIN35 guiderail, allowing easy installation, removal and moving.
Dual SCR architecture, highly voltage and current withstanding, free from any interference to excel all average TRIACs.
Includes protection and indication of over-temperature output stopping.
Large heat dissipating area, sufficient capacity.
Design of single specification providing wide range of application from 180 to 480VAC.