Thyristor Power Regulator WS Series
Notice Conditions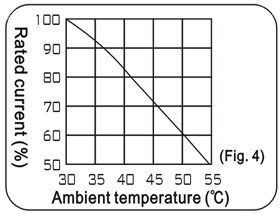 One temperature controller can only control one unit SCR.
The max output voltage is 95%.
It can be complete work to 100% if ambient temperature is under 30°C,otherwise, please operate it under current rating.
Make choice of purchase please cogitate power fluctuant rate and heater error, or order aggrandize a grade.